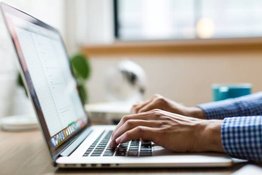 The Team
The Protect Software team consists of engineers who have been in the copy protection and optical media industry for more than 15 years.
Having seen the beginning of CD and influenced the rise of the DVD, the Protect Software team has all the experience to successfully handle even very complex projects.
Company Information
Protect Software was founded in Dortmund, Germany in 1996. The first product was a copy protection for software on CDs which was soon accompanied by a solution for software on DVDs. Today, Protect Software delivers some of the world's leading solutions for securing software, data and video on CDs and DVDs and USB sticks/flash drives.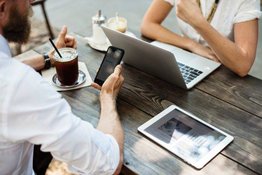 Patents
The Protect Software team holds various patents in the area of optical disc and video technology. This patent pool is in use in the Protect Software products and can be licensed separately for special projects.
We are proud to note that all essential technologies in use by Protect Software were developed in-house and are 100% our own intellectual property
Partners
In terms of DVD-Video Protect Software is proud to be the securing Video DVDs from 3 of the 6 major Hollywood studios and handling the protection of various OSCAR titles for the last several years. For Software protection we are the leading company for most software for most publishing houses and also increasingly active in the game publishing section.
Contact
To get in contact with Protect Software please use the contact form or the data below:
Headquarters (Worldwide contact)
Protect Software GmbH
Bronnerstr. 7
44141 Dortmund
Germany
Email: info [@] protect-software.com
Phone: +49-231-976765-20
Fax: +49-231-976765-10
USA/Canada
Flux Digital LLC
7624 Archland Pass Road
Lutz, FL 33558-8033
United States
Email: info [@] protect-software.com
Phone: 813.444.3589
This Website
This website is managed by our sister company ACE GmbH, Bronnerstr. 7, 44141 Dortmund, Germany. Please contact ACE (www.flickrocket.com ) for all questions regarding the site.
Our Software
All software offered for download on this website is subject to our end user license agreement (EULA) . It is scanned against viruses and contains no malware, adware or other malicious code. It can be uninstalled by using the included uninstaller or using the operating system's default software uninstall option.
Terms of Service / Privacy
Read more about our / here .