Using ProtectUSB for free duplication
When you are reading this, chances are, that you are already using ProtectUSB for copy protection or that you are at least interested in doing so. But did you know that you can also do regular USB stick duplication? With regular (unprotected) content and without any cost. This blog post is about how this works.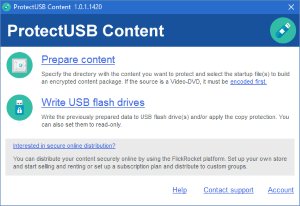 ProtectUSB can be used at no cost if you don't use licenses. Since licenses are only used if a media is copy protected, all you need to do for free usage, is to deselect the copy protection options as follows:
Deselect the "License" checkbox
Set write protection to "Normal – no write protection"
Once you have done this, you'll be able to select every content folder as source, and you can use ProtectUSB's full functionality to duplicate as many sticks as you want. Entirely free!